Concrete Disposal & Tipping in Auckland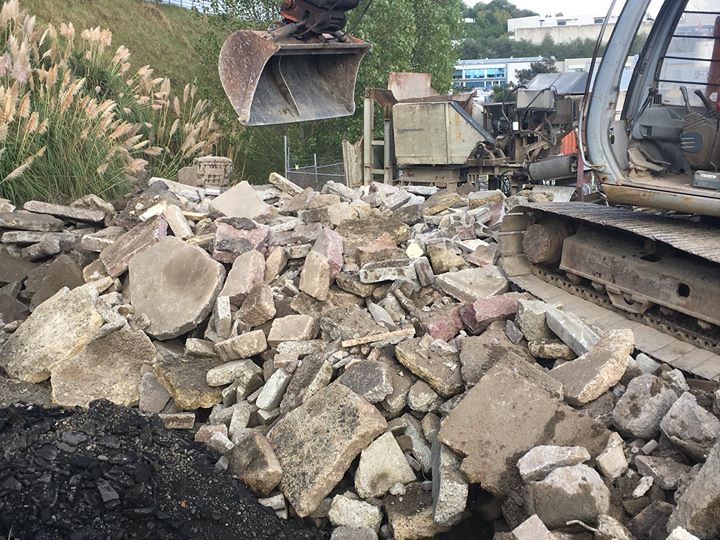 Are you working on a demolition project or are you getting your driveway redone? You're probably wondering what to do with the old concrete and demolition waste. Epic360 has got the answer for you. With more than 35 years' experience in concrete works, we offer professional concrete disposal as part of our service.

Our expert team will remove any old concrete and other debris from even the most difficult sites. Instead of being dumped into a landfill, disposed material can be broken down, then remodelled and reused in other projects within the Auckland and North Shore region such as paving, roading and drainage.
Conditions of concrete tipping
If you want to dispose of any old concrete, there are certain requirements in order for us to accept it. We work according to the highest safety and environment standards, which is why your old concrete must be clean and uncontaminated, meaning it should be free from trash, paper, wood and other materials. Unclean concrete is charged at reinforced rates plus an additional 20%.
Any material containing asbestos or other contaminants will not be accepted. If this is found in any tipped material, all costs associated with the clean-up and disposal will be charged at the customer's expense.
Epic360 reserves the right to reject any loads at their discretion. We will determine on inspection of every load the grade to be charged.
Cost of your concrete disposal
For concrete disposal we charge the following rates. However, based on the initial assessment of the materials you are wanting to unload, this may differ. You can either deliver your old concrete to 27 Forge Road, Silverdale, or give the Epic360 team a call and arrange pickup. Why not get in touch today?
Unreinforced $30
Trailer Reinforced $64
4 Wheeler Unreinforced $58.00
4 Wheeler Reinforced $124.00
6 Wheeler Unreinforced $85.00
6 Wheeler Reinforced $180.00
8 Wheeler Unreinforced $116.00
8 Wheeler Reinforced $248.00
All prices are per trailer load of concrete tipping.
If you would like to find out more about concrete disposal and how the qualified team at Epic360 can help you, why not give us a call today.