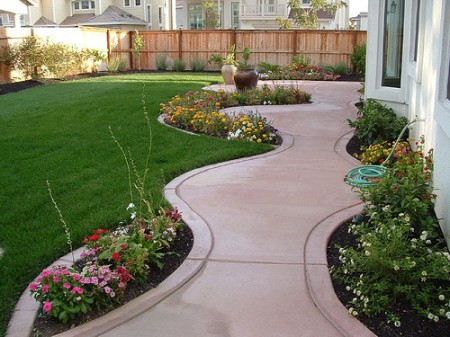 Whether you've already established your ideal paving design, or you're in the early planning stages, you may want to consider using concrete paving. From enhanced acoustics through to durability, there are multiple benefits to using concrete paving for your outdoor entertainment area.
1. Concrete does not burn
If you are planning to make the most of those Auckland summers by hosting a barbecue or two, concrete easily trumps a wooden patio. As it resists flames, it poses no fire risk.
2. It's durable, so it'll go the extra mile
In terms of durability, concrete is hard to beat. Unless you plan on taking a jackhammer to your patio for fun, the chances are you won't have to worry about cracks for quite a while.
3. Concrete paving is good for the environment
Did you know that concrete paving comes with low CO2 emissions? If you're trying to remain green in the pursuit for patio perfection, this is the right material for you.
4. You can aim for a versatile patio
If you're investing time and effort into getting a new patio, you'll want to make sure it isn't a carbon copy of your neighbour's. While the word 'concrete' stimulates images of grey masses for many, you might be surprised to learn that it offers a lot of design flexibility in terms of colour, texture, and shape.
5. It's easy to maintain
You might be craving a beautiful outdoor entertainment space, but that doesn't mean you want to spend hours tending to it. Fortunately, concrete requires very little maintenance. You don't even have to clean between the cracks that frequently.
6. Concrete offers excellent value for money
If you'd like to stretch your outdoor entertainment budget a little further, you'll be pleased to know that concrete offers excellent value for money. You can still stamp and mould it to your heart's desire, without having to worry about paying over the odds to do so.
7. It's a sustainable material
If you're a fan of recycling old materials that are still of some use, turn to concrete. It's possible to rescue slabs from other properties or areas of your home to use them outside.
8. You can stain concrete to inject a little life into it
If you'd like to give your outdoor spaces an edge, you can stain concrete to give it an edge. Not only does this inject some colour into the design, it gives it a shine. While this is an option that increases costs, it's worth considering if you're feeling artistic.
9. It's ideal for creating an indoor to outdoor transition effect
When you're in the process of redecorating your entire property, you can use concrete to create an indoor to outdoor transition effect. As it's easy to manipulate style wise, you can lay slabs that look fantastic inside and out.
10. It's an excellent choice for when you want to keep warm
Thanks to its thermal mass, concrete absorbs and retains heat. If you plan on using patio heaters during long summer evenings, this means you'll stay cosier for longer.
From its versatility and cost to the way it keeps you warm, concrete is both flexible and astounding. Before turning to other more elaborate stones, give it a little consideration.