Timber Retaining Walls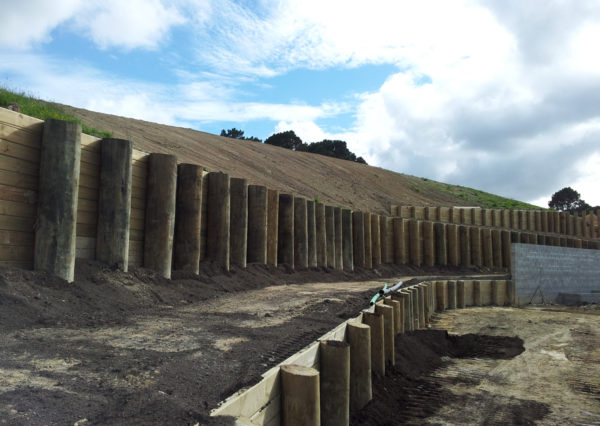 At Epic360 we understand that a timber retaining walls purpose is not only to hold back soil. It can be constructed for design and landscaping purposes too and we are always willing to work within different scopes. It is important to have an inspection done before contracting an earthworks company to build your retaining wall. That is where our North Shore and Auckland Earthworks service comes in.
Not only do we provide different types of service for retaining wall construction and maintenance we also provide you with free no commitment advice.
We provide:
Timber pole retaining walls, or
Timber and steel fencing over walls
We service:
Roadwork construction
Residential spaces
Commercial spaces
We deliver:
Free no commitment expert advice
An inspection of the site where the retaining wall is to be constructed
A Construction Plan (we can also apply for building consent on your behalf)
Consistent communication from beginning to end of the project
A high quality retaining wall
Do you need a retaining wall?  If you have questions or special requests, we can talk through them with you. We will then provide clear and well-defined advice for your retaining wall needs. Our team will be with you all the way to help you achieve timely and high quality results.