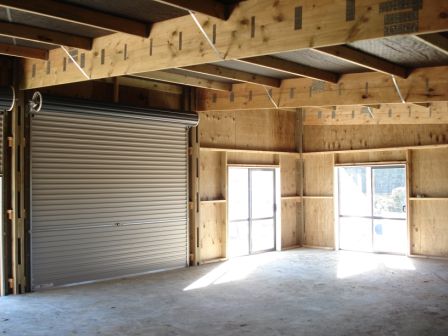 Great news for home owners who are planning smaller projects around their property. Changes to the Building Act mean that a range of buildings and construction can soon be undertaken without having to apply for a costly building consent.
The changes are set to be introduced in August 2020 and will save Kiwis up to $18m per year. The aim is to not only free up councils and help New Zealanders save time and money. The Ministry of Business, Innovation and Employment (MBIE) is also hoping to boost the building and construction sector which suffered a blow under the Covid-19 restrictions.
Qualified Builders, Engineers and Civil Engineering Contractors such as the highly experienced team at Epic360 are welcoming the changes because it means that smaller so-called low-risk projects can get done a lot faster without having to wait around for council approval.
Low-risk building work
The list of construction and alteration projects that won't require a sign-off anymore will have grown significantly once the changes to the Building Act come into effect. Included are now detached buildings up to 30sqm as long as they are single storey such as tiny houses or sleep outs, as well as awnings, verandahs and porches, outdoor fireplaces and ovens, flexible water storage bladders for irrigation or firefighting, sheds, greenhouses, barns and carports with a floor area of up to 40sqm if they meet the requirements outlined under Schedule 1 of the Building Act 2004.
Standards remain high
In order to ensure that any construction under the new legislation still meets health and safety requirements, in most cases designs and the actual work need to be undertaken or at least supervised and reviewed by a Licenced Building Practitioner or a Chartered Professional Engineer.
For peace of mind, Epic360 offers more than 35 years of knowledge and expertise in the civil construction sector and can help get your next retaining wall or foundations for your low risk home project done faster and according to the highest standards. Apart from our extensive experience in residential and commercial earthworks, we also have the right equipment to carry out smaller residential jobs that are now deemed low-risk under the Building Act.
Choose from our competitive half or full day rates and let the experts do the job or give you a hand on your next DIY project. We have a modern range of large or small machinery and foundation excavation and drilling equipment including small diggers on trailers or on trucks, a full range of auger sizes suitable for foundation drilling for construction such as garden sheds, glass houses, car ports, sleep outs or tiny houses.
For more information and advice regarding your next home building project or to enquire about our half and full day rates, contact the highly qualified team at Epic360 today.