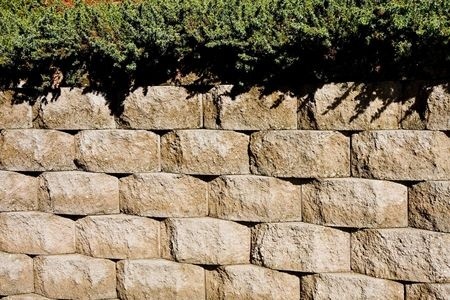 Remodelling an outdoor area is no easy feat, which is why you want to get it right the first time. If you're aiming for maximum usability alongside aesthetic benefits, you may want to look at installing a retaining wall. Thanks to the multiple practical purposes they serve, retaining walls can make your outdoor areas more usable, and they may even make them safer.
Retaining walls reduce the risk of floods
Living in an Auckland flood hazard area doesn't just mean you'll experience flash floods. It may also mean your garden is out of action during rainy periods. As retaining walls reduce the risk of flooding, they also lessen the risk of erosion. Because of this, you won't have to worry about re-sculpting your garden too often. In addition, you can spend more time enjoying your hard work, as opposed to dodging your garden because it's too wet.
They're ideal for removing dirt pile eyesores and turning them into flowerbeds
If dirt piles and hills are becoming eyesores in your backyard, you can use a retaining wall to keep everything together. With the guidance of a designer, you can designate somewhere to place the wall, then, let the dirt slope down towards it. As retaining walls are sturdy, they'll effectively create somewhere else for you to plant and garden. This means you turn what was previously an eyesore into a great opportunity to create a flowerbed.
Even if dirt doesn't pile in your garden, retaining walls act as functional feature staples
If dirt piles aren't a problem in your garden, but you'd still like to designate a slope for growing flowers, use a retaining wall and get soil from elsewhere. In the gardening world, slopes can act as great focal pieces that give the illusion of extra space. In addition, you can use slopes as an opportunity to plant foliage that offers privacy and shade. This is a great alternative for people who want extra privacy, but can't wait for trees to grow.
You can create a neater garden that doesn't need much maintenance
Not everyone wants a garden that slopes and rolls naturally, and that's okay. If you envisage paths, steps, and beds of plants that rest alongside them neatly, a retaining wall will ensure you're on your way to achieving your gardening dreams. With the guidance of a landscape gardener, you can create raised beds and vegetable patches that require little maintenance. If you are concerned about plants clashing with each other, retaining walls allow you to keep incompatible species separate. This is an excellent solution for anybody who would like an attractive garden, but suffers from mobility problems.
Creating a garden close to surrounding structures becomes easier
If there's a chance that creating a garden on the ground will pose a risk to nearby structures, you can use a retaining wall to raise everything slightly. This is especially useful when your foundations are at risk of damage from tough roots. In addition, if you do live in an area where mudslides are common, this prevents your property from encountering damage.
To understand the full benefits of a retaining wall, you should discuss your needs with a landscape gardener. Once you let them know what your design ideas are, they can take them and recommend a retaining wall installation that meets your needs.